The lecture series of the MSA "Stadtansichten" [Urban Perspectives] will be continued in Autumn 2019. Renowned architects and planners will talk about their positions on the city and architecture in the broader sense. On the one hand, the city is a familiar concept and at the same time a constantly changing, elusive phenomenon with a rapid dynamic, which, can only be planned to a limited extent and can hardly be controlled. "While the architect works on a clearly defined task, within a limited time and driven by his own fine taste, the urban planner is the moderator of the collective lack of taste" (K. Christiaanse, ETH Zurich, 8 June 2018). Planning processes often take a long time, the influence of planning is usually limited and yet the discipline of urban planning opens up horizons and space for visions and progress. With this in mind, we cordially invite all interested parties to listen and discuss in the main lecture hall at our Leonardo Campus.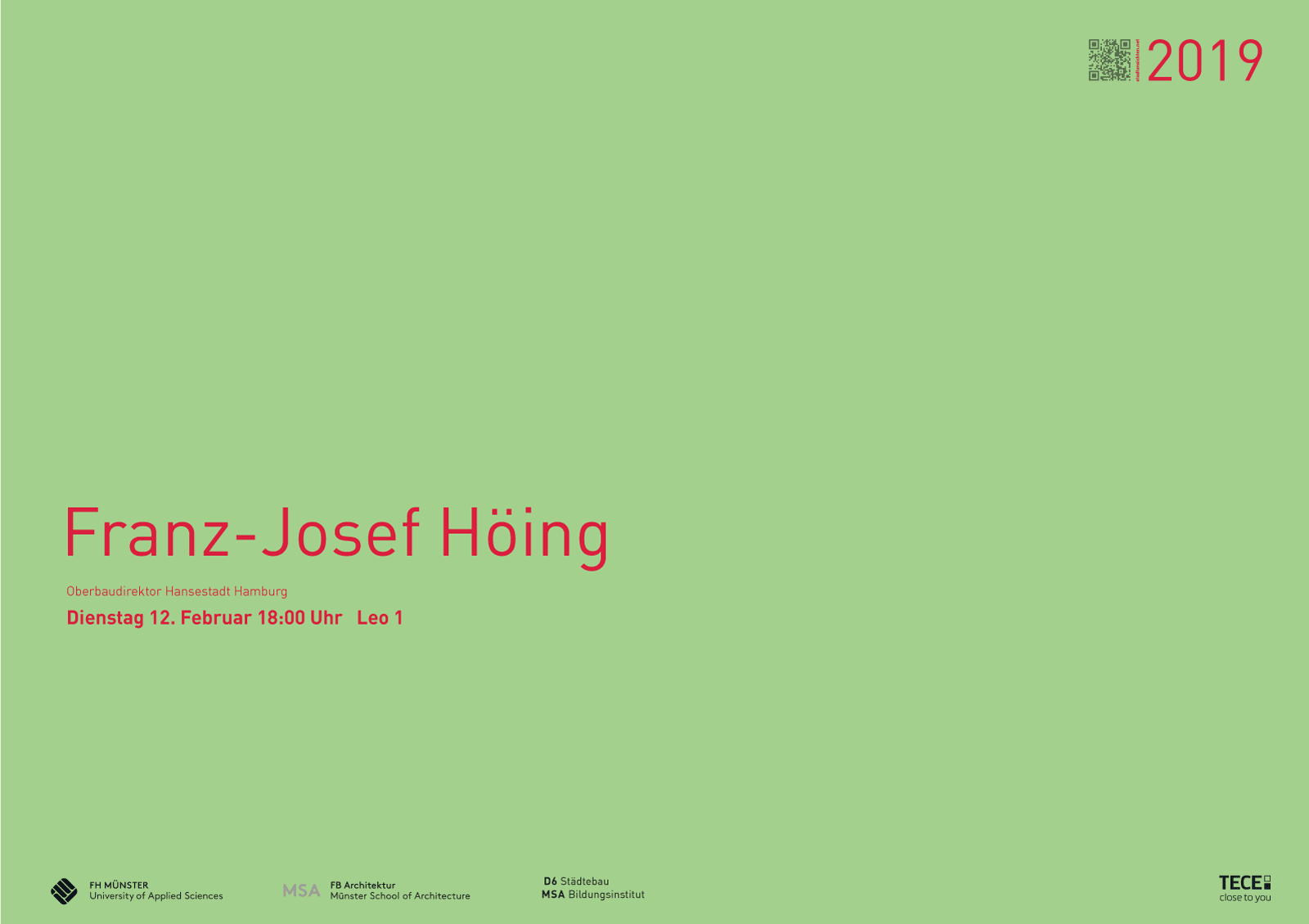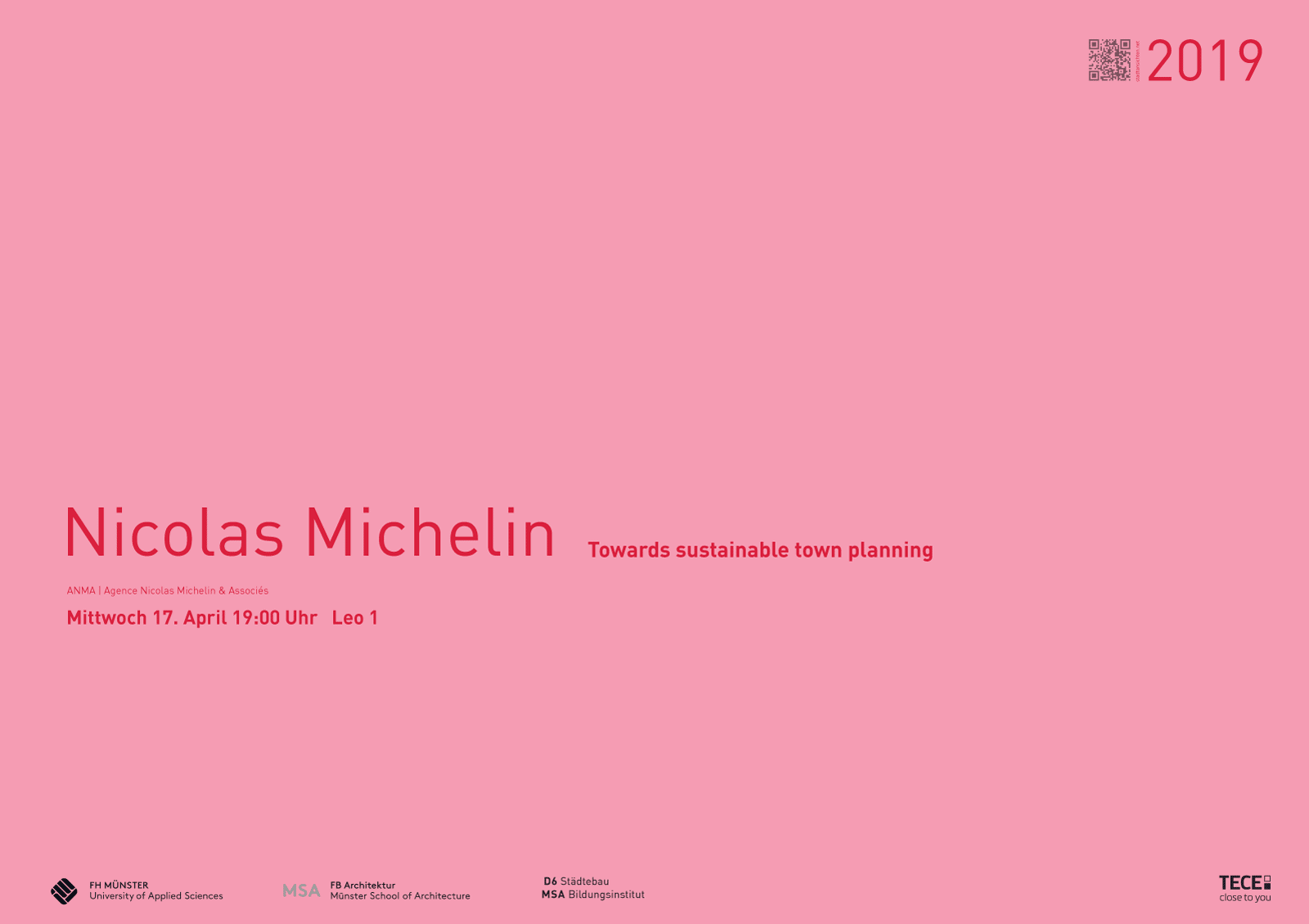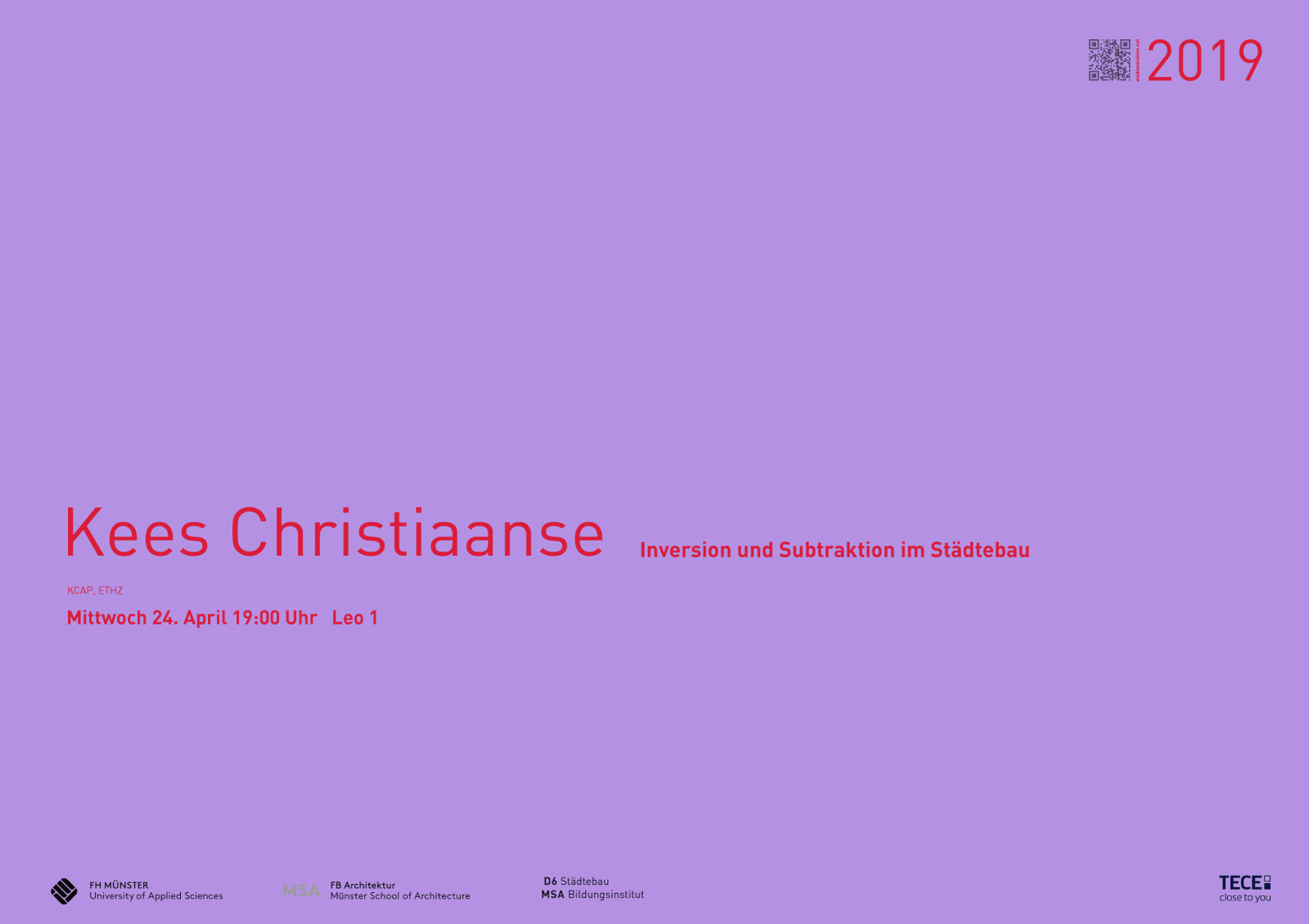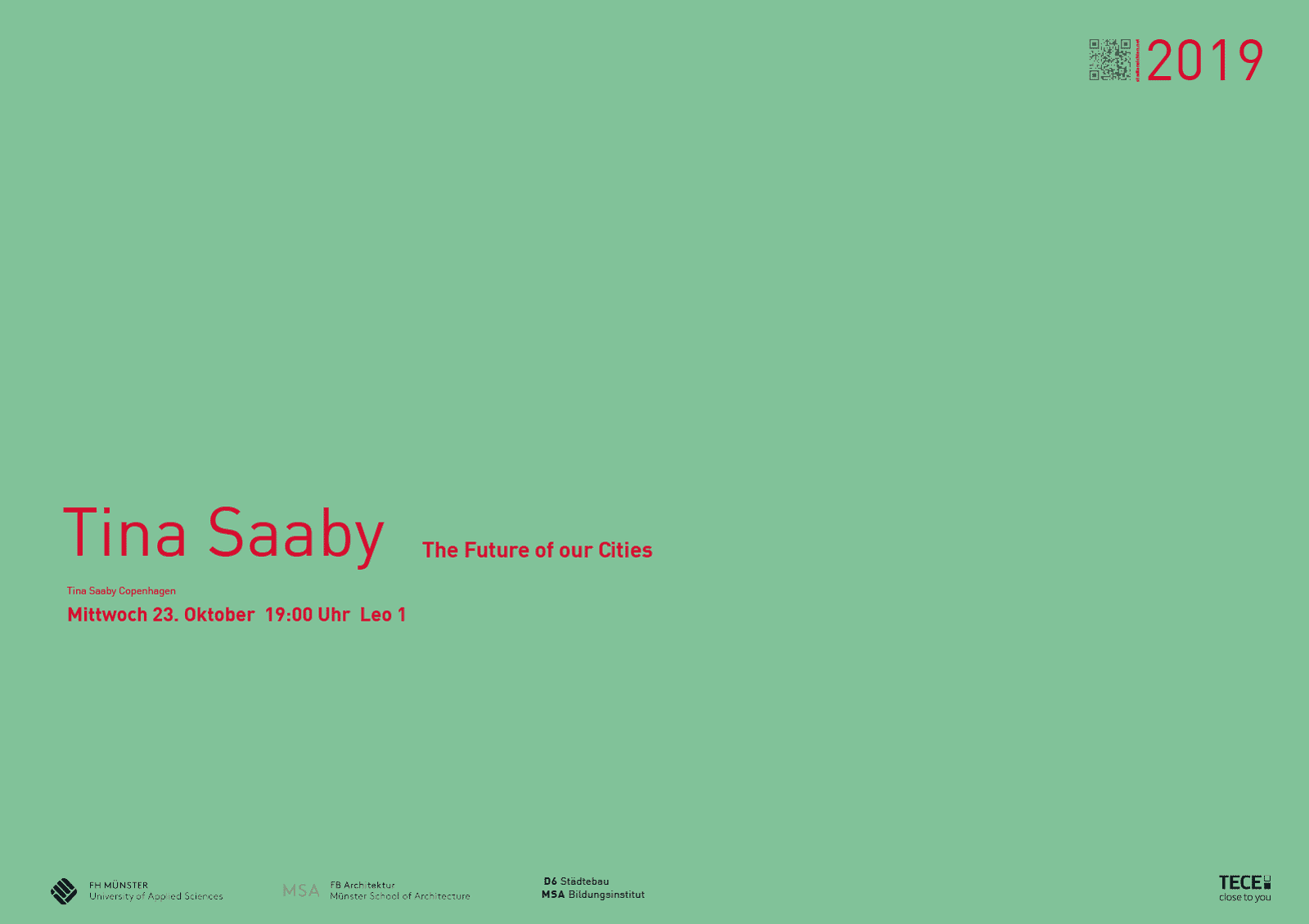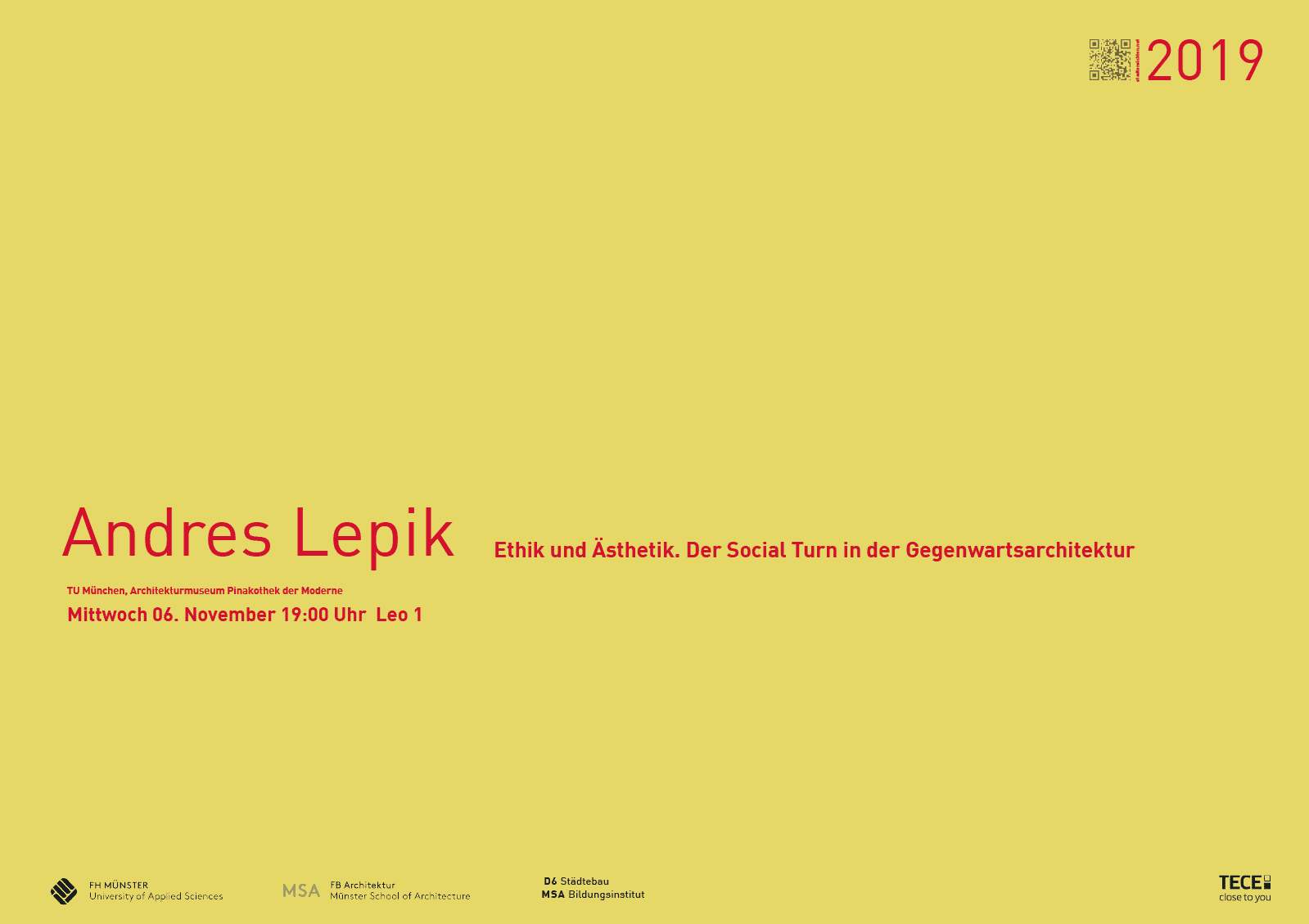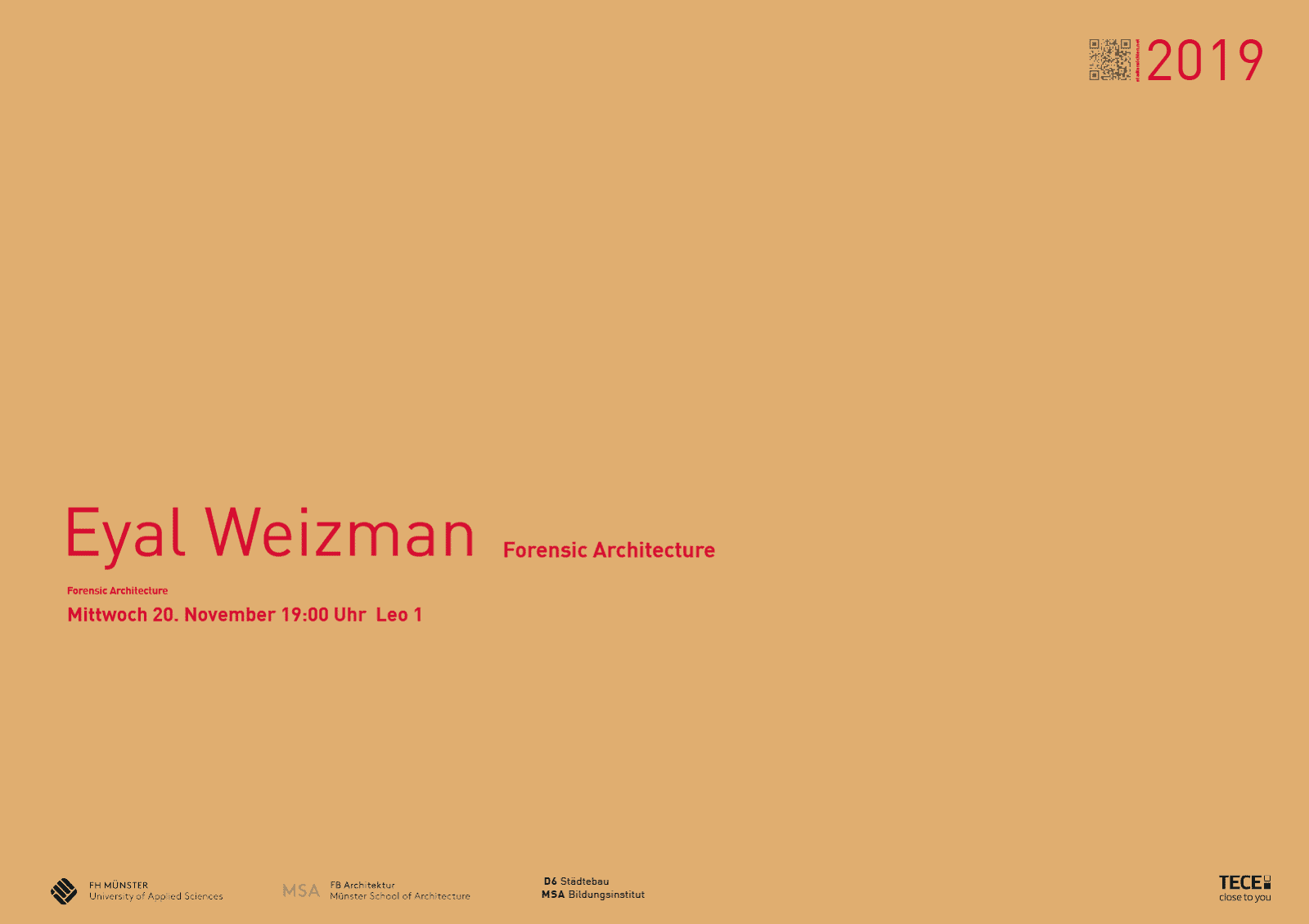 Stadtansichten 2019, Lecture Series at the MSA | Münster School of Architecture
Conzept & Moderation: Prof. Joachim Schultz-Granberg
We appreciate the support of our sponsor TECE!