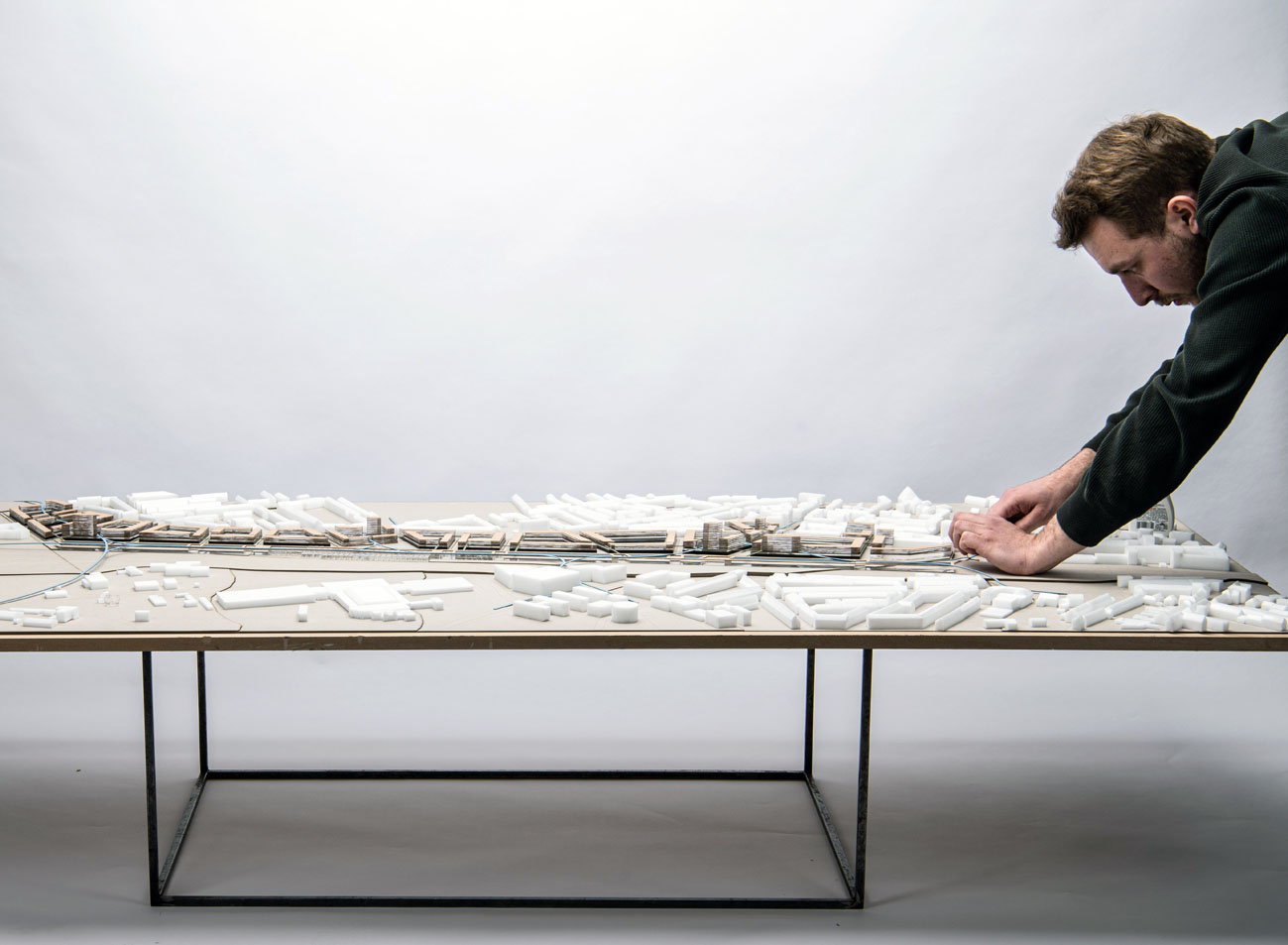 The 9th student Schlaun Competition Münster Train City was launched in August 2019. The jury did not meet until October 2021 due to multiple postponements caused by the lockdown. Out of a total of 87 entries in the urban design category from Hanover, Dortmund, Cologne, Wismar, Oldenburg, Darmstadt and Munich, three prizes and special mentions went to our students of the MSA in Münster. Congratulations to all the prize winners!
The works were created in the integrative super studio coached by Prof. Joachim Schultz Granberg (urban design), Christian Lehmhaus, phase eins (competition strategies) and Niklas Fuchte + Benedikt Göbel VIR.works (visual communication):
HEIMWERK – productive city  ***one 1st prize***
Jo Jaspar Pötting, Jonas Wentzien, Daniel Tronich
A sequence of large urban residential courtyards and an open platform run parallel to each other and enclose an intermediate space that serves as an active component of residential culture according to Ray Oldenburg's theory of Third Places. The meeting spaces become nodes in the residents' individual networks. This is contrasted with production as the base of society. [lit. work at home] provides an answer to the question of home to work and back again under the aspects of urban production and the notion of short distances. Living is considered as an individual space and production as a universal space. It is coupled along the elongated plot.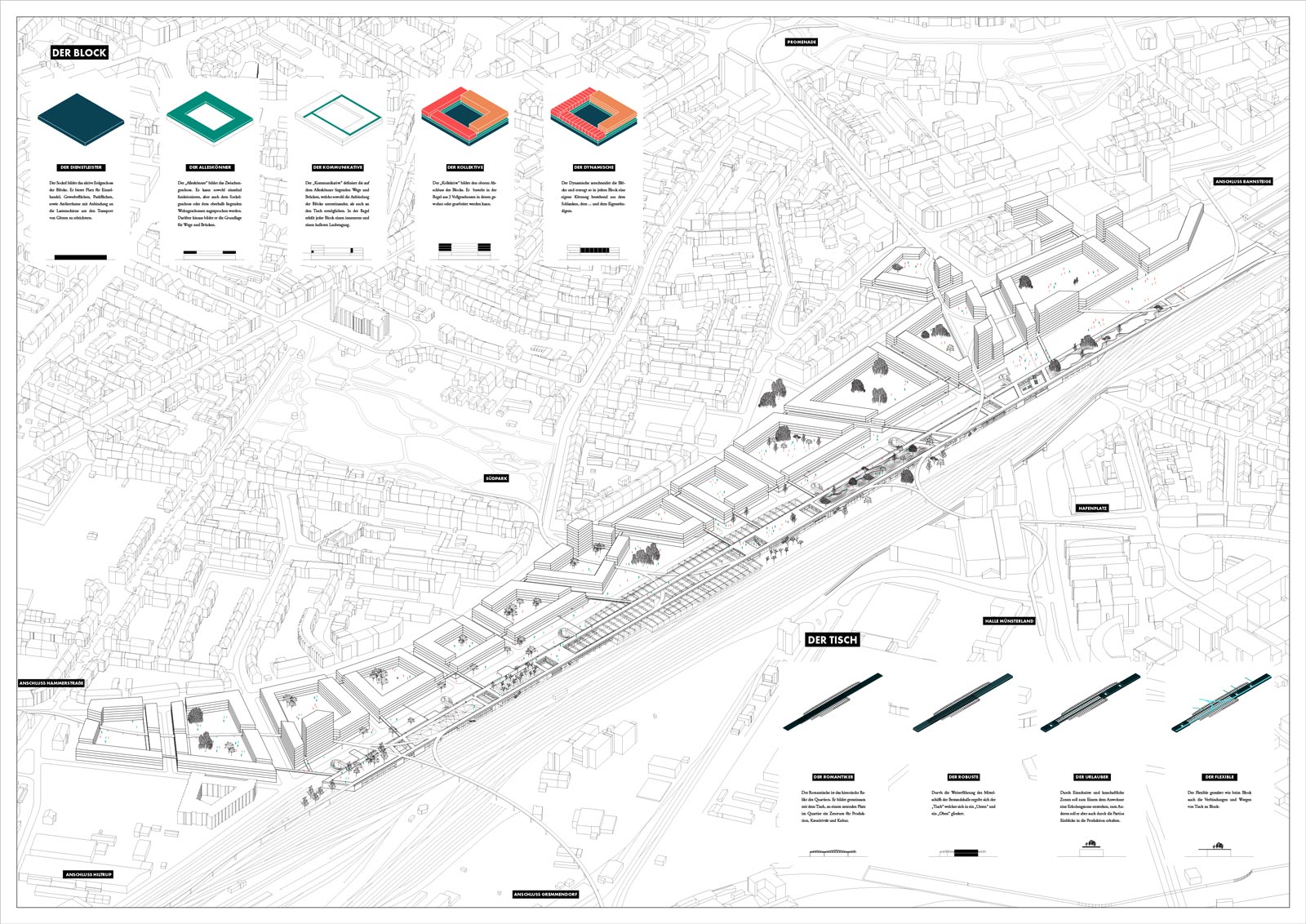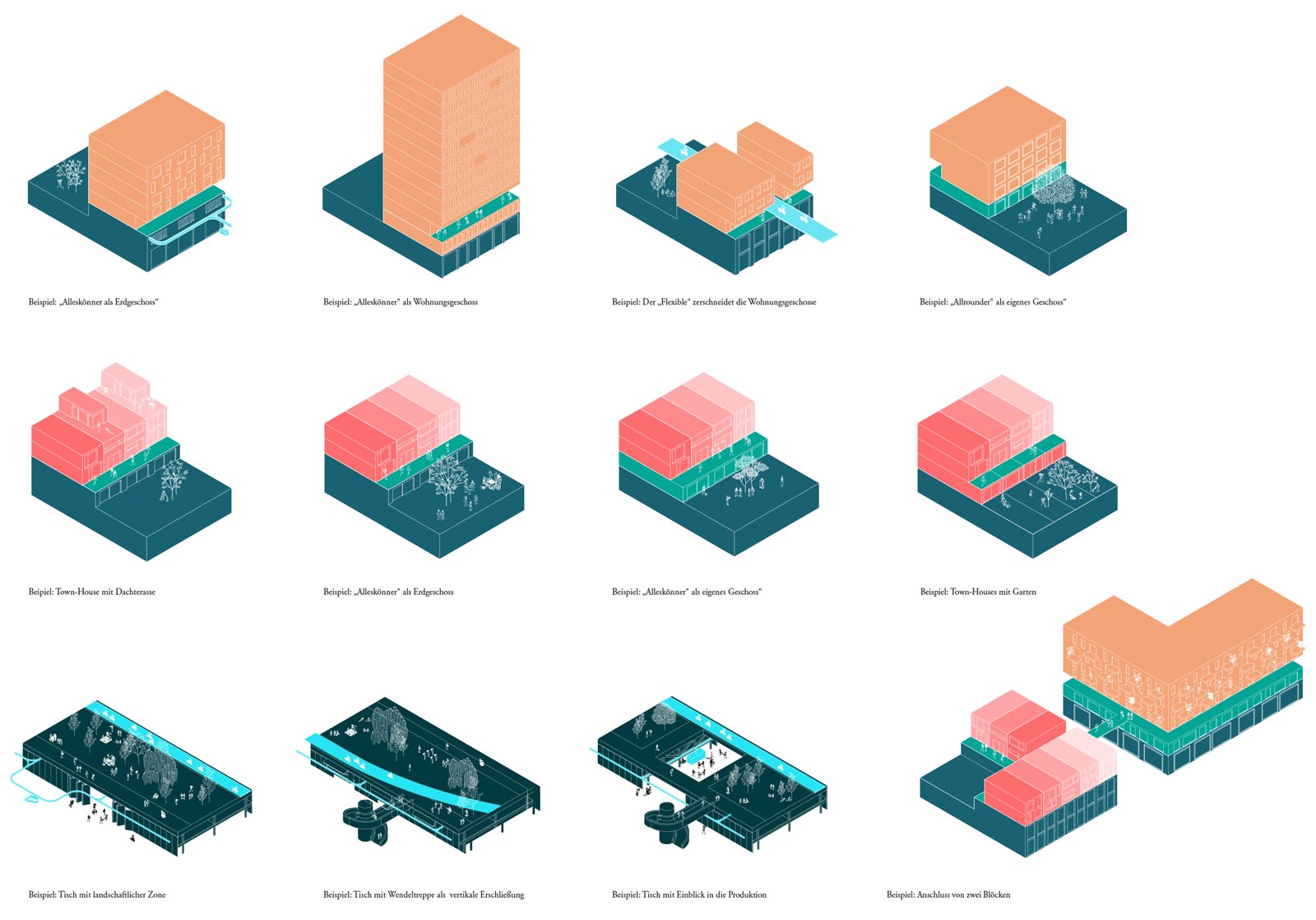 URBANE LIVING ROOMS (special mention)
Annika Reinhold, Marco van Bentum, Jule Wolfers
A series of enclosed spaces, the Urbane Living Rooms, offer space for various people, actions and uses. Each of the spaces is both functional and individual in its design. Whether it's a hobby room with adjacent workshops, an urban garden with community places, or a fitness room with a skating track and outdoor sports equipment, or a music room with an outdoor stage, adjacent bars and a social palace – there's always something for each desire. The chain-like sequence of the rooms forms a unit that links the area  from north to south.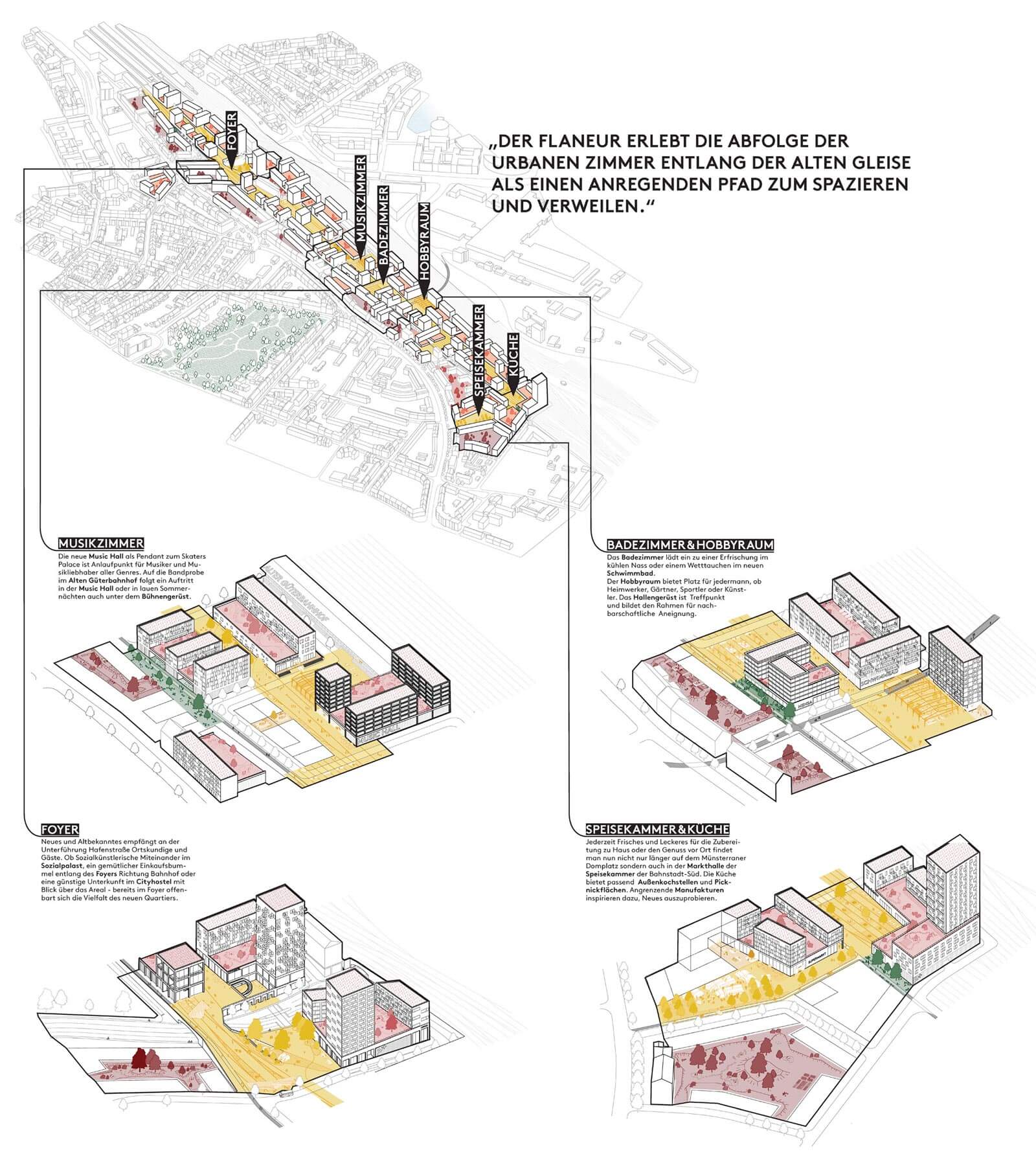 Mixing Possible (recognition)
Daniel Berger, Anna-Lena Krüger
The central boulevard opens up the linear quarter and is at the same time an area to dwell and linger linking new addresses. Five neighbourhoods are arranged along the axis and offer space for an urban mix.