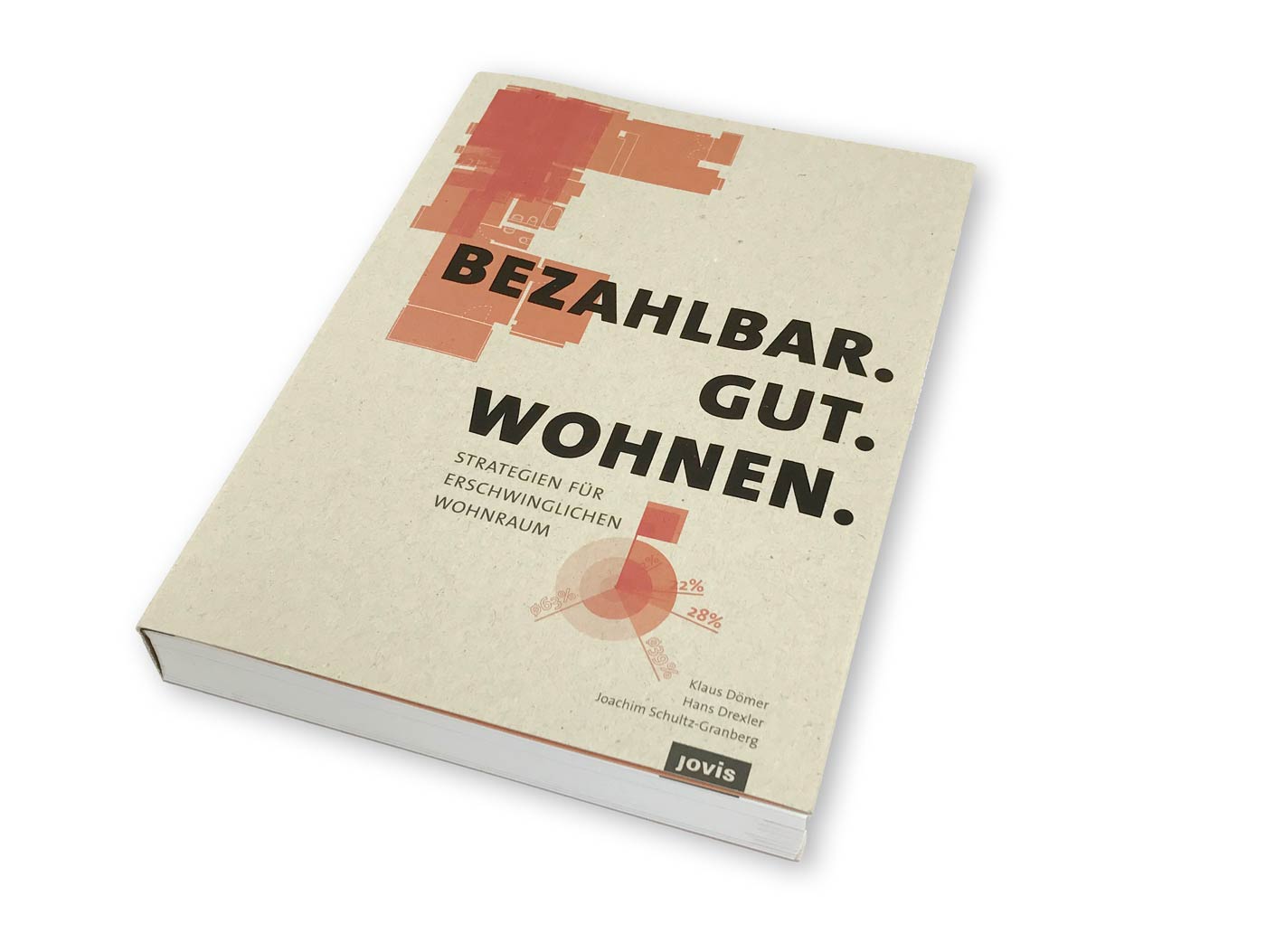 Affordable. Desirable. Livable. – Strategies for Affordable Living: the extended new German edition of our book Affordable Living – Housing for Everyone (2014) was published by Jovis (Berlin, 2016).
Housing is a basic need that, for many all over the world, remains unmet or inadequate. To ensure the availability of quality living space for everyone, architecture and urban development can contribute significantly to the quest for innovative solutions. The challenge of affordable housing lies in achieving an optimum relationship between costs and the resulting residential quality, which is dependent on many local parameters and cultural preferences.
Affordable housing is often equated with low-budget, shabby building solutions and a number of clichés, such as small windows, cheap construction materials or drab apartment complexes. This book addresses the question of how strategies for affordable housing could also become drivers for innovation. New processes in planning and design, new models of co-existence and co-operation, unusual spatial strategies and flexible layouts open up new opportunities. The publication showcases the winners of the Hans Sauer Award 2016, ground breaking projects in the context of public and corporative initiatives.
The book launch takes place on Friday, 18 November 2016 in Munich. Invited guests and publishers are:
Christopher Dell (IFIT, Berlin / HCU Hamburg): Ware Wohnen! [Housing as a Merchandise]
Georg Poduschka (PPAG, Vienna): HABITAT 2016 – Housing Revisited
Herwig Spiegl (alles wird gut, Vienna / Munich): magdas Hotel – a Social Business Model
Klaus Dömer, Joachim Schultz-Granberg: Bezahlbar. Gut. Wohnen. Strategies for Affordable Living
Welcome: Dr. Ralph Boch, Hans Sauer Foundation, Munich, Moderation: Klaus Dömer and Joachim Schultz-Granberg
When: Friday, 18. November 2016 at 5:30 p.m. Where: Main Lecture Hall of the University of Applied Sciences Munich, Faculty of Architecture, Karlstraße 6, D-80333 Munich
Klaus Dömer, Hans Drexler, Joachim Schultz-Granberg: Bezahlbar. Gut. Wohnen. Strategien für erschwinglichen Wohnraum. Berlin, Jovis 2016