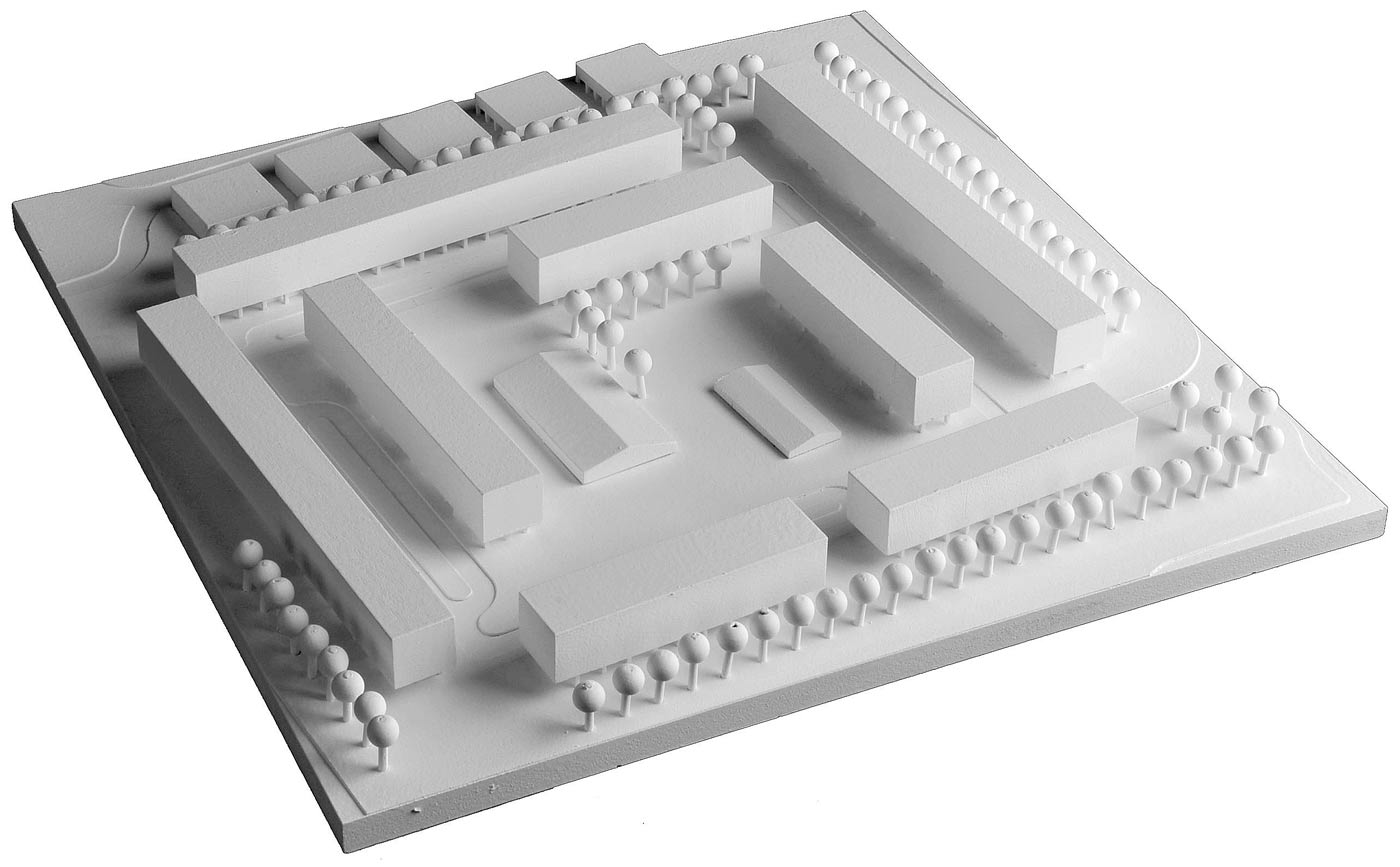 The World as a Catalogue – Comparative model studies on urban morphology and a structural understanding of the city train the understanding of scale and space – an empirical approach to the world in the age of Google Earth and the endless city.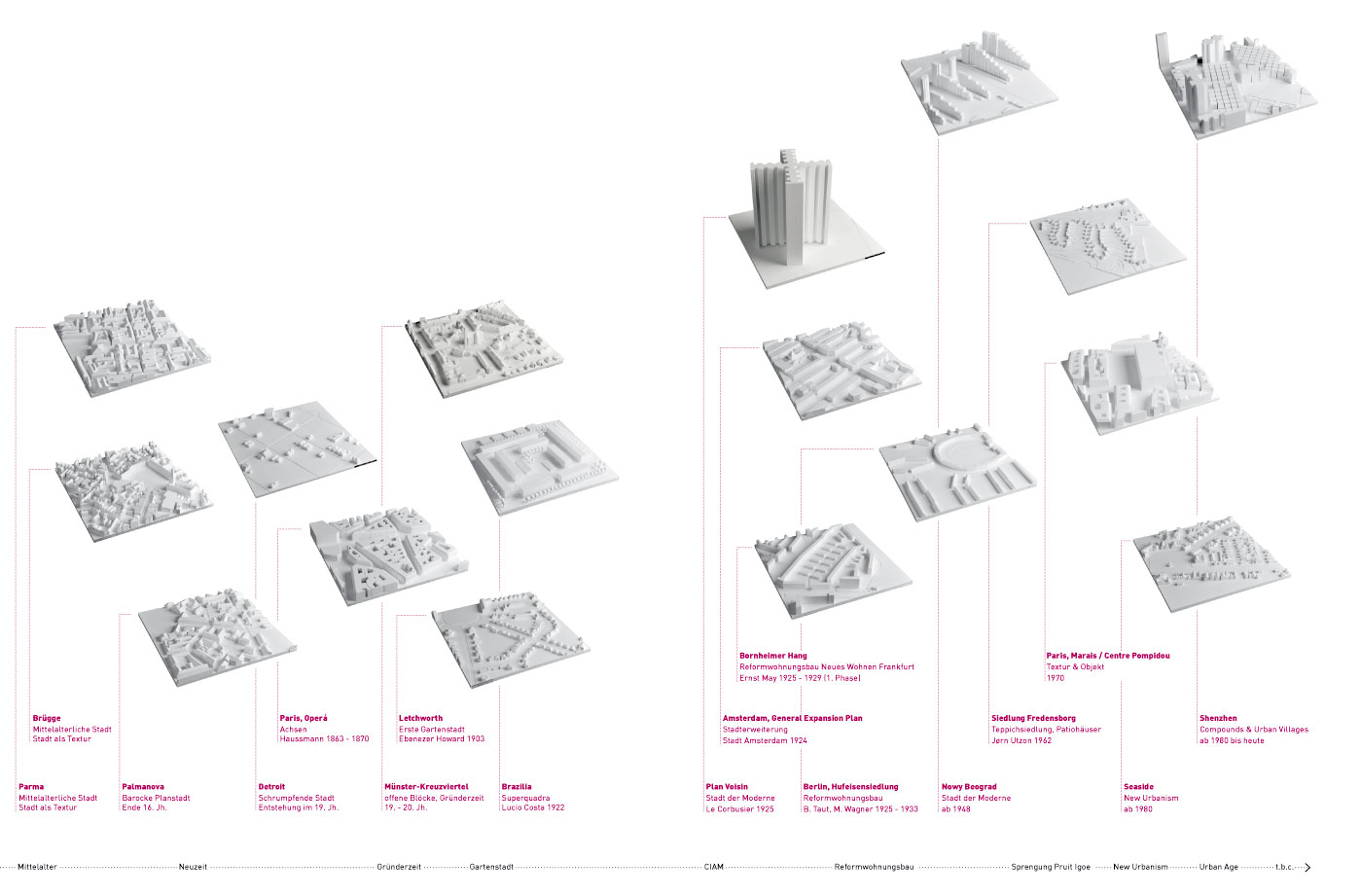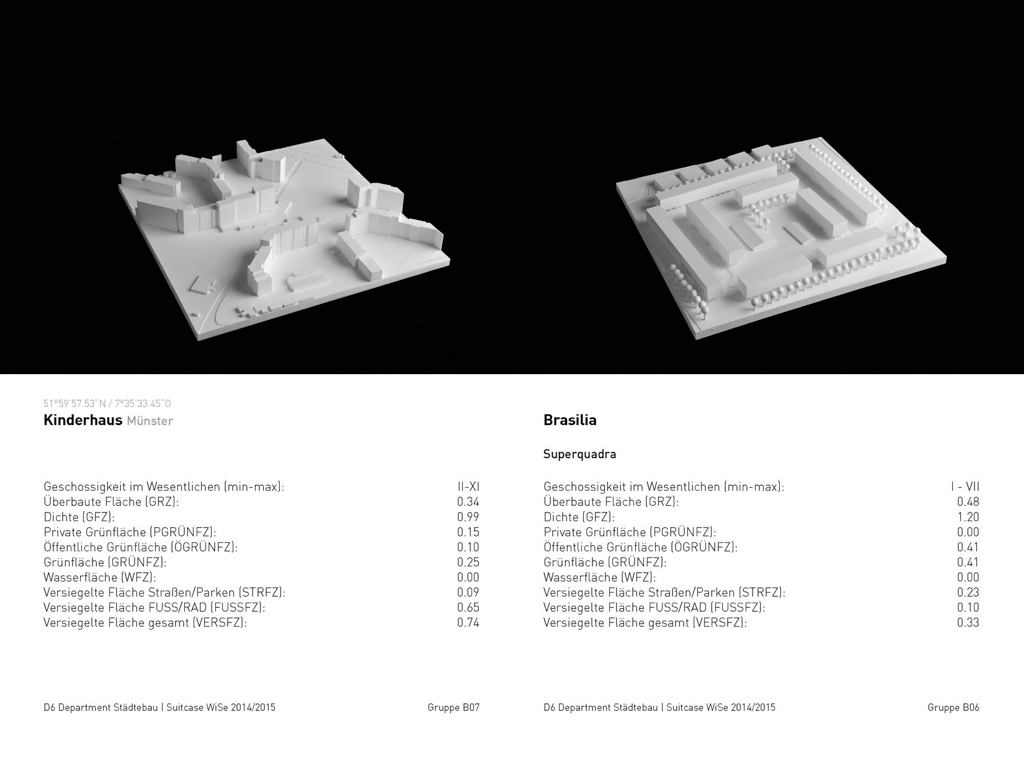 A remote goal and a familiar situation in one's own city form a pair of places to be investigated: Baroque ideal cities, shrinking regions, Paris-Opera, Wilhelminian-style districts in Berlin, garden cities, suburbia, Chinese compounds, Superquadras in Brasilia and other modern large settlements are exemplary destinations of a digital excursion – role models and locations with tasks for planners and architects.
These encounter above mentioned familiar places that are investigated in the immediate vicinity. With the help of source research, exemplary excerpts of the locations are recorded spatially in a 1:500 model. In comparison, similarities and differences are discussed and structural ideosyncrasies are worked out: Brazilian Superquadra meets the modern housing estate Münster-Kinderhaus, Letchworth the garden city Grüner Grund and the medieval Bruges the Prinzipalmarkt in the heart of Münster.