The Westfalian city of Münster is a popular place of residence. However: 30.000 migrants are expected by 2030 according to demographic census. Apartments become scarce, rents and prices rise. Despite having the opportunity for an academic future in Münster after acceptance at the university, yet accommodation is lacking. Newly appointed professors find no housing alternatives in the city centre and are forced to move to semi-detached houses in the urban fringe. Top priority real estate projects and also the consolidation of central satellite neighbourhoods won't have capacity to satisfy the needs. Statistic indications estimate requirements of 1500 new flats per year within the next 5 years. Suburban expansion is not an option: lacking infrastructure and the endangering of valuable landscape resources are untenable anymore.
Munster and many other European mid-size cities need to prepare themselves for an urban future. Potential spaces in the inner city will have to be activated. The standard division of land will eventually be replaced by innovative life patterns and tailor-made typologies. Vertical landmarks can enable orientation within the mish-mash of western German 2-3story tristesse. Central commercial activities will profit from a higher number of customers. Arterial roads will have a reduced traffic load and the fast beat of efficient public transport will be a real alternative for cars.
New ways of living and housing, small flats, strategies for using niches, concepts for the conversion and the transformation of urban space are the scope of the lecture series Urban Perspectives 2013 at the msa | münster school of architecture.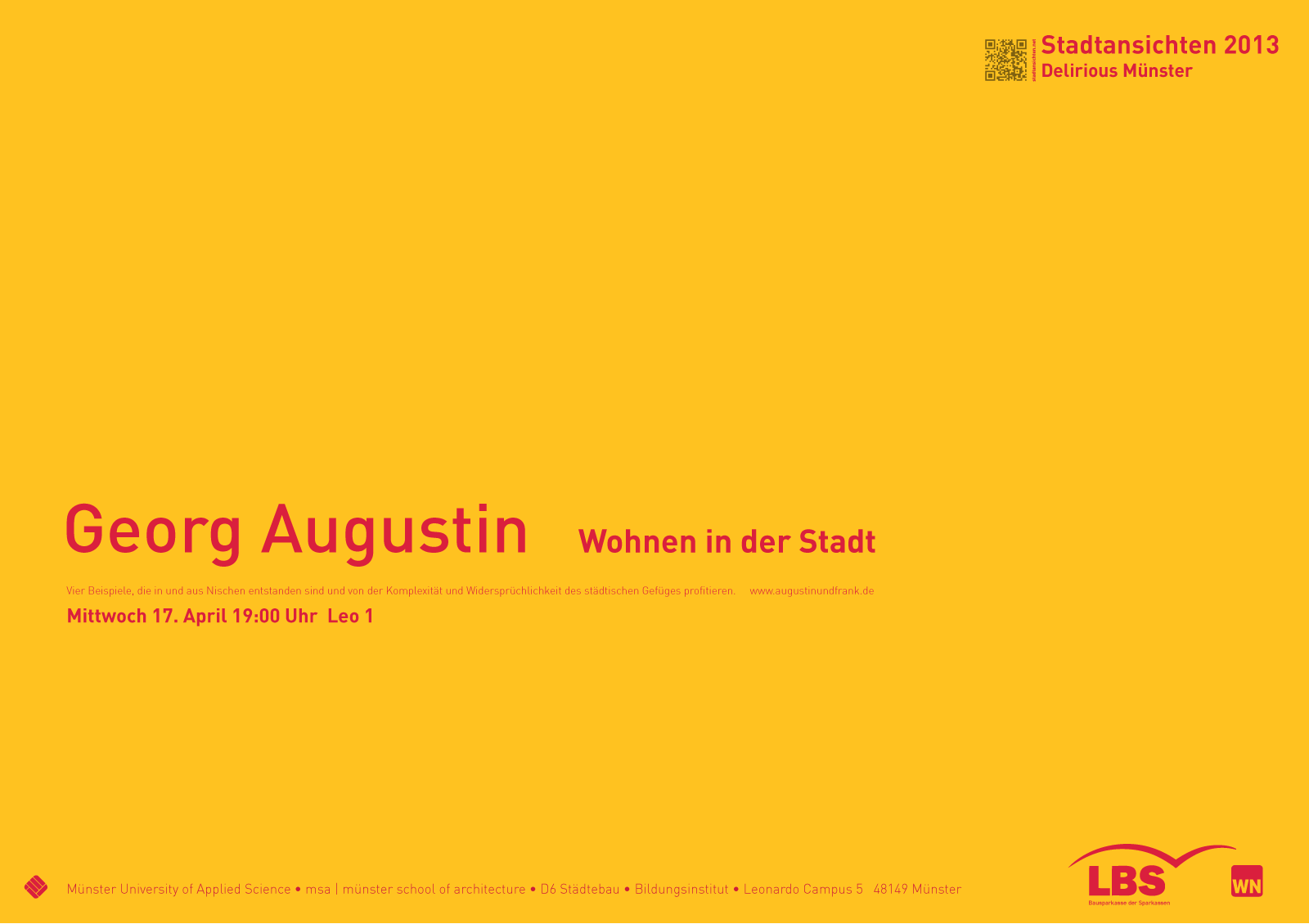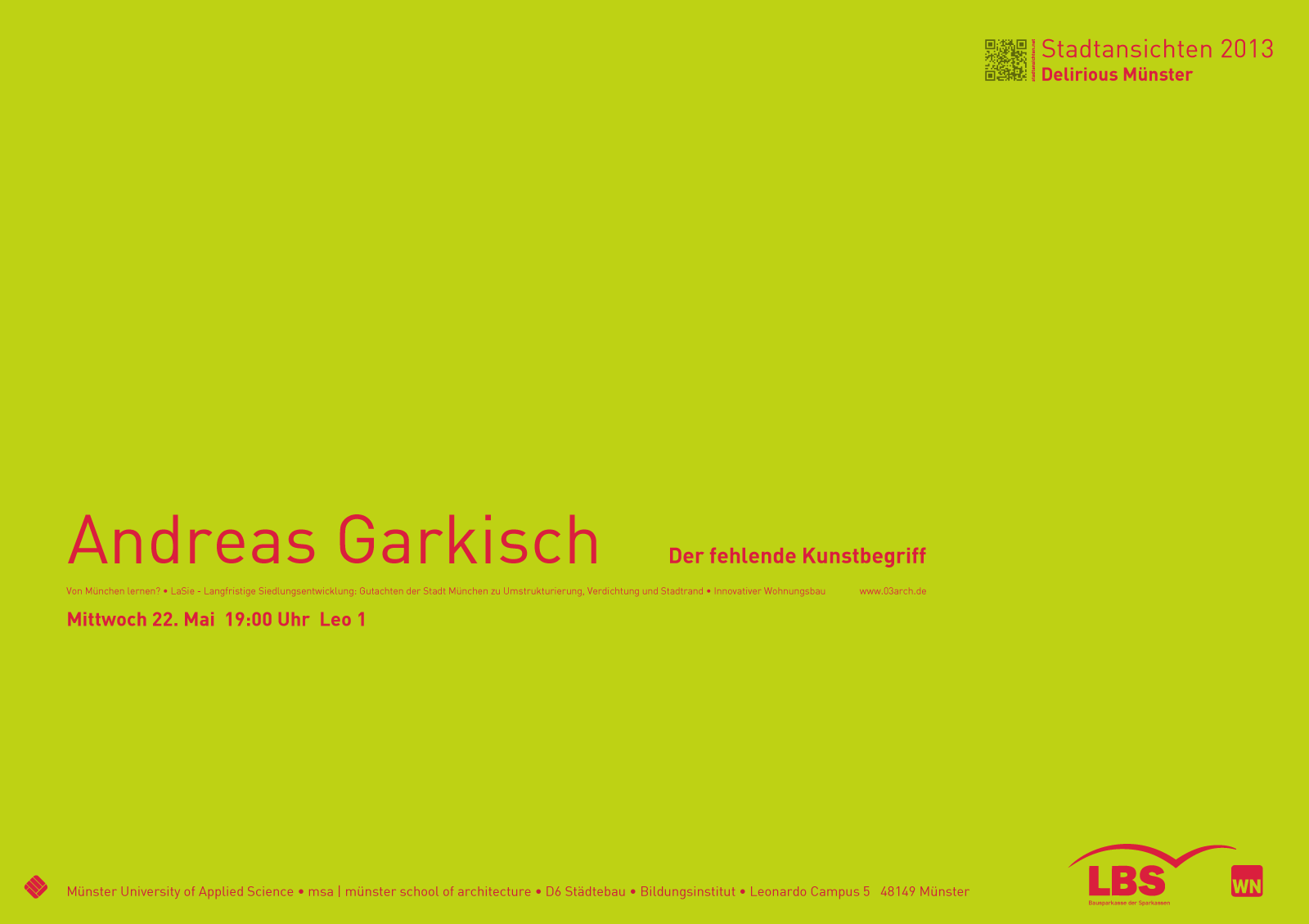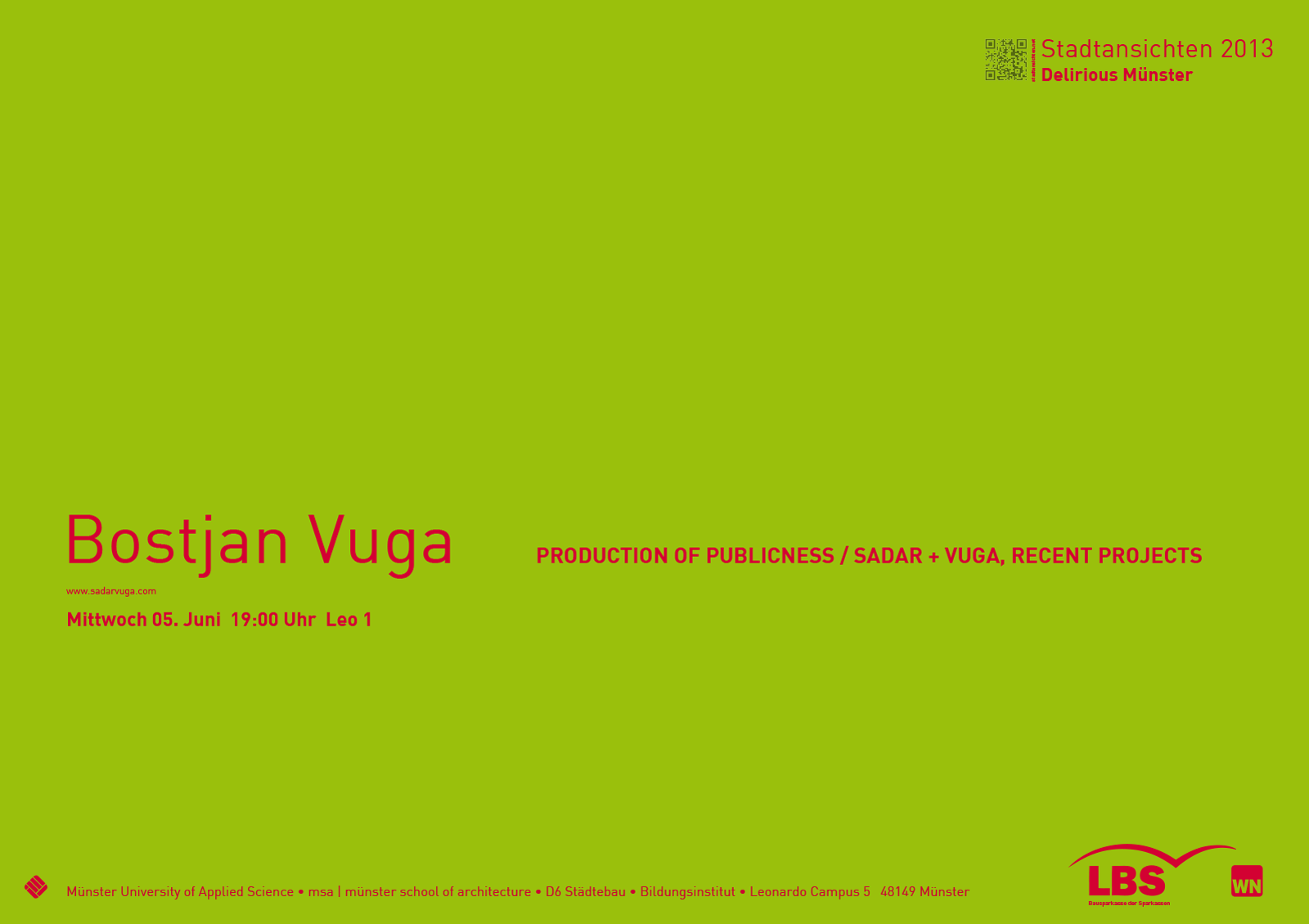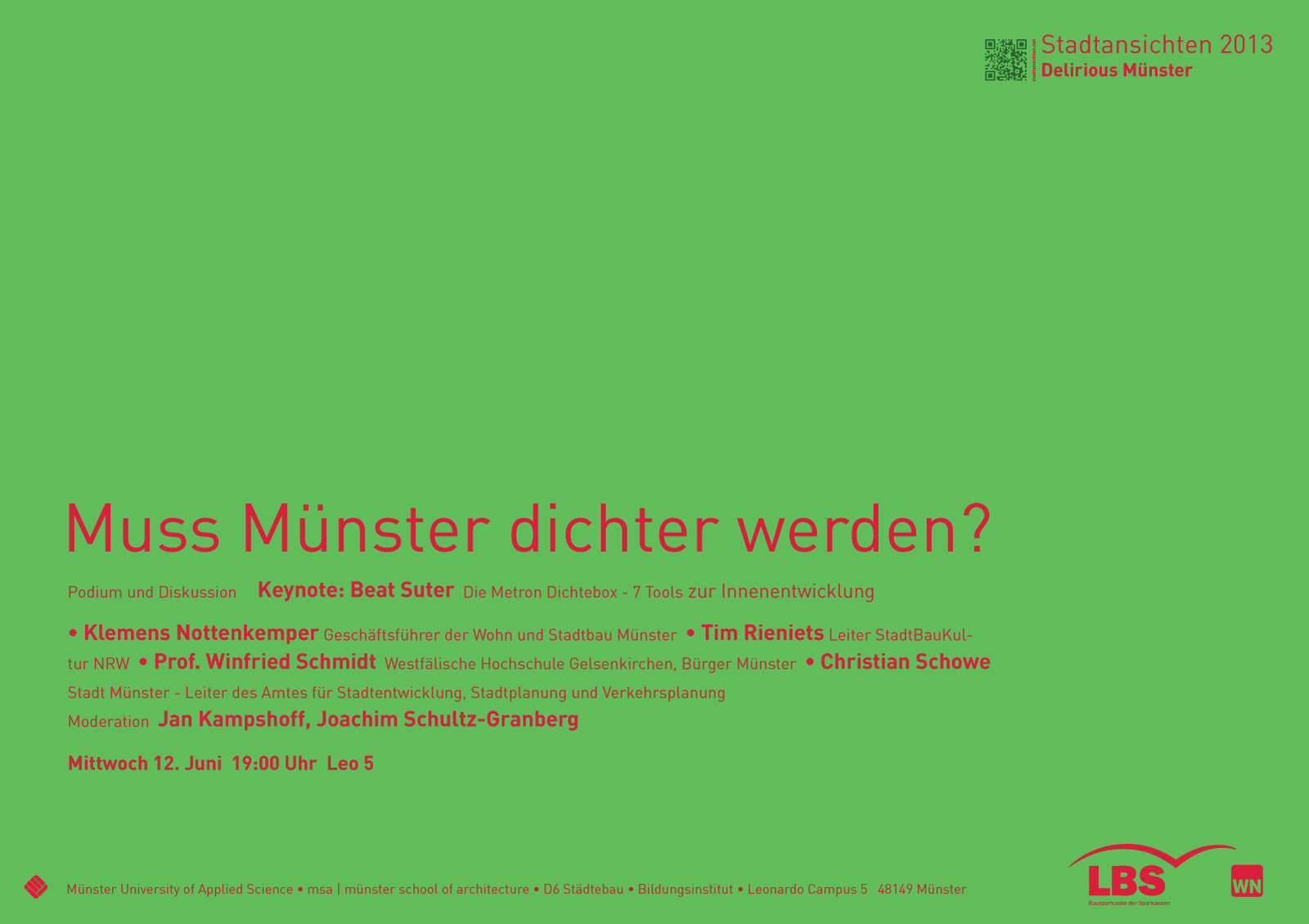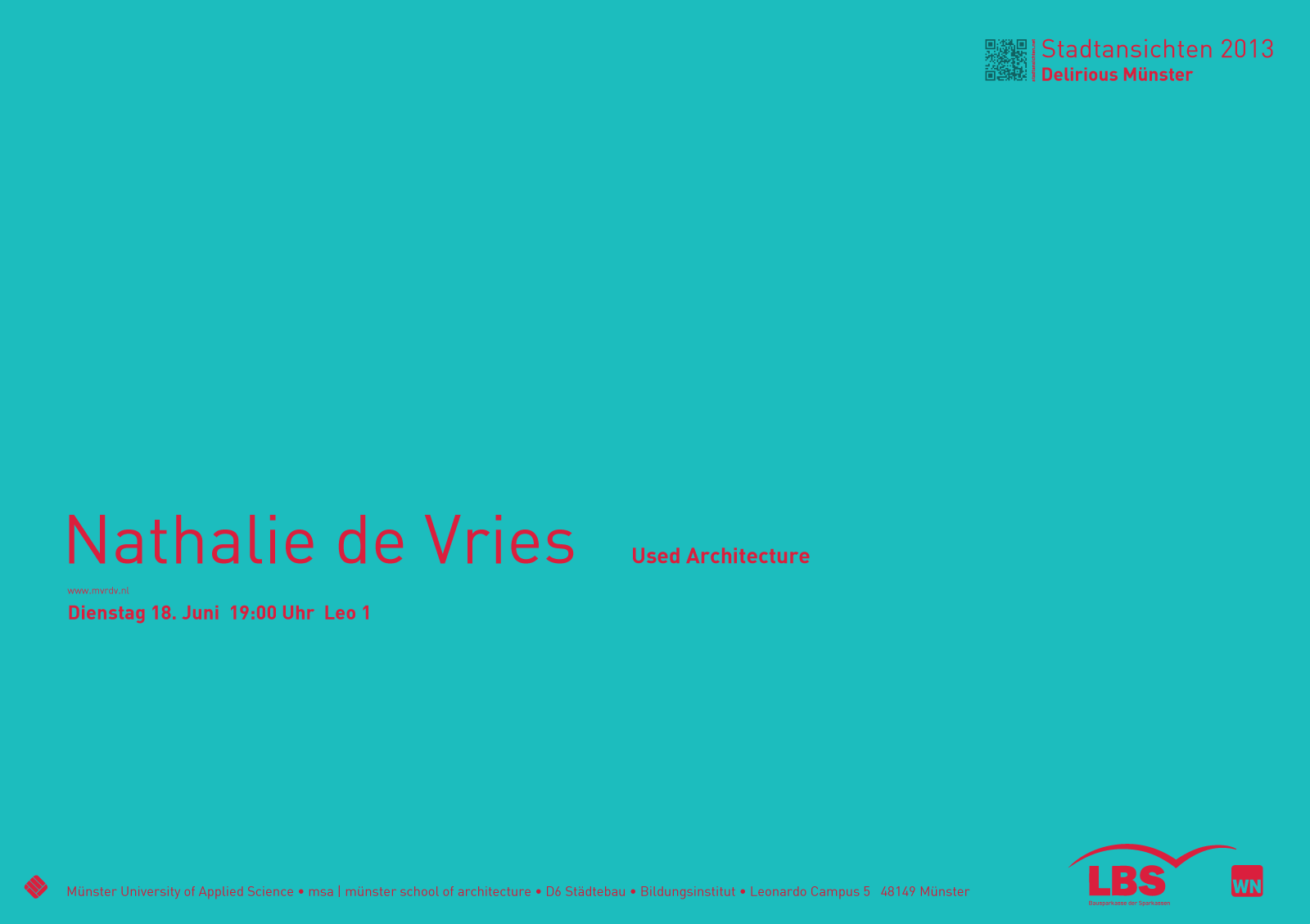 Stadtansichten, Lecture Series at the MSA | Münster School of Architecture
Organisation + Moderation: Prof. Joachim Schultz-Granberg, Department D6 Urban Design