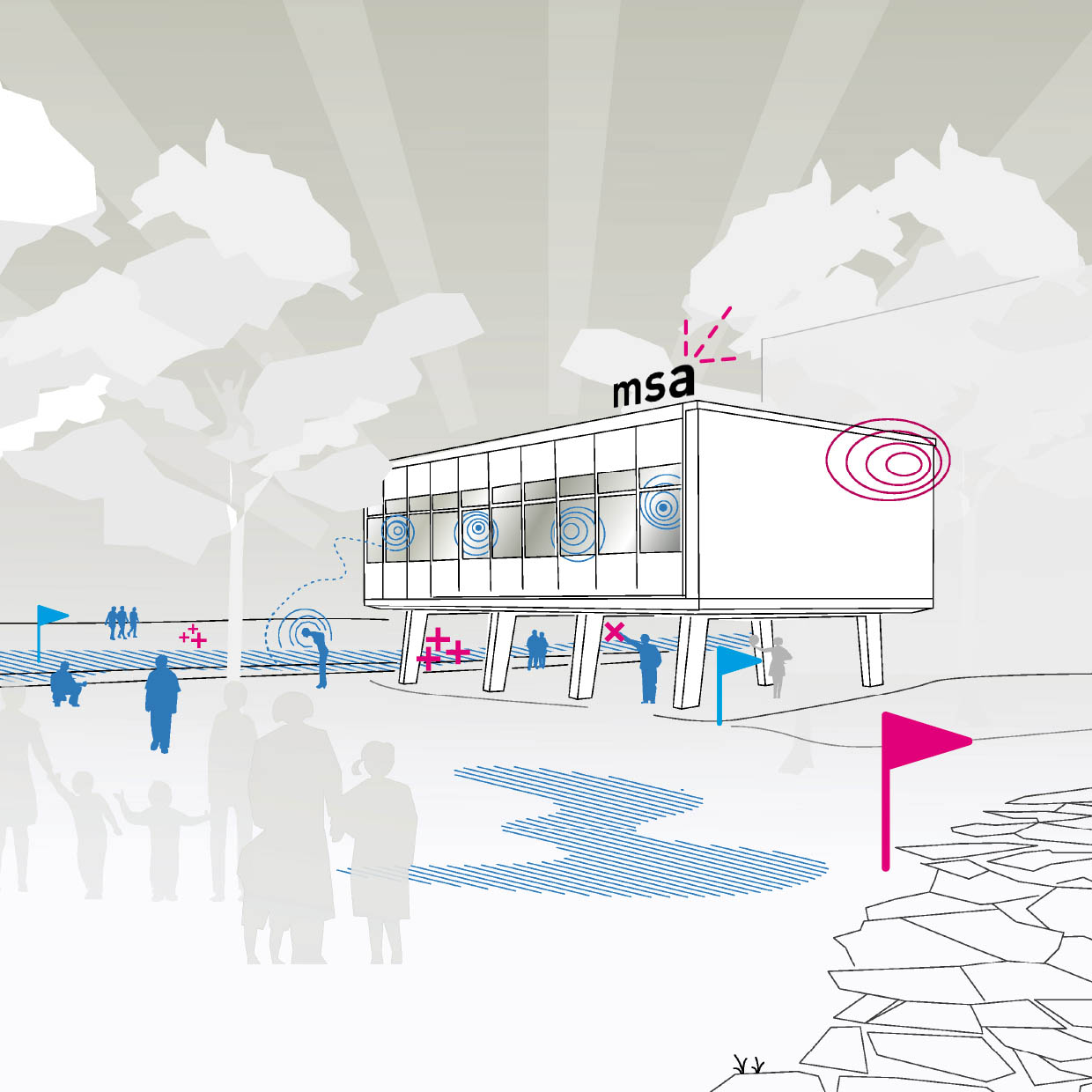 14-09-2012 "Opening CITY and RIVER – Münster on the River Aa": exhibits connecting city and river
If you come to Münster, most of the attractions are within walking distance and can be seen without much difficulty – it's only the river that is elusive: while the Aa figures in all the travel guides, it doesn't actually seem to be there! Ask around, and it would appear that many tourists – and even many of the residents – are not convinced there is actually a river here at all. Is the Aa at Münster simply a myth?
Students at MSA | Münster School of Architecture are developing strategies to link river and city. Works with and without a thematic focus are curated and critiqued for the exhibit. The results go on display from 14 to 22 September, right next to the Aa, and accompanied by talks and workshops.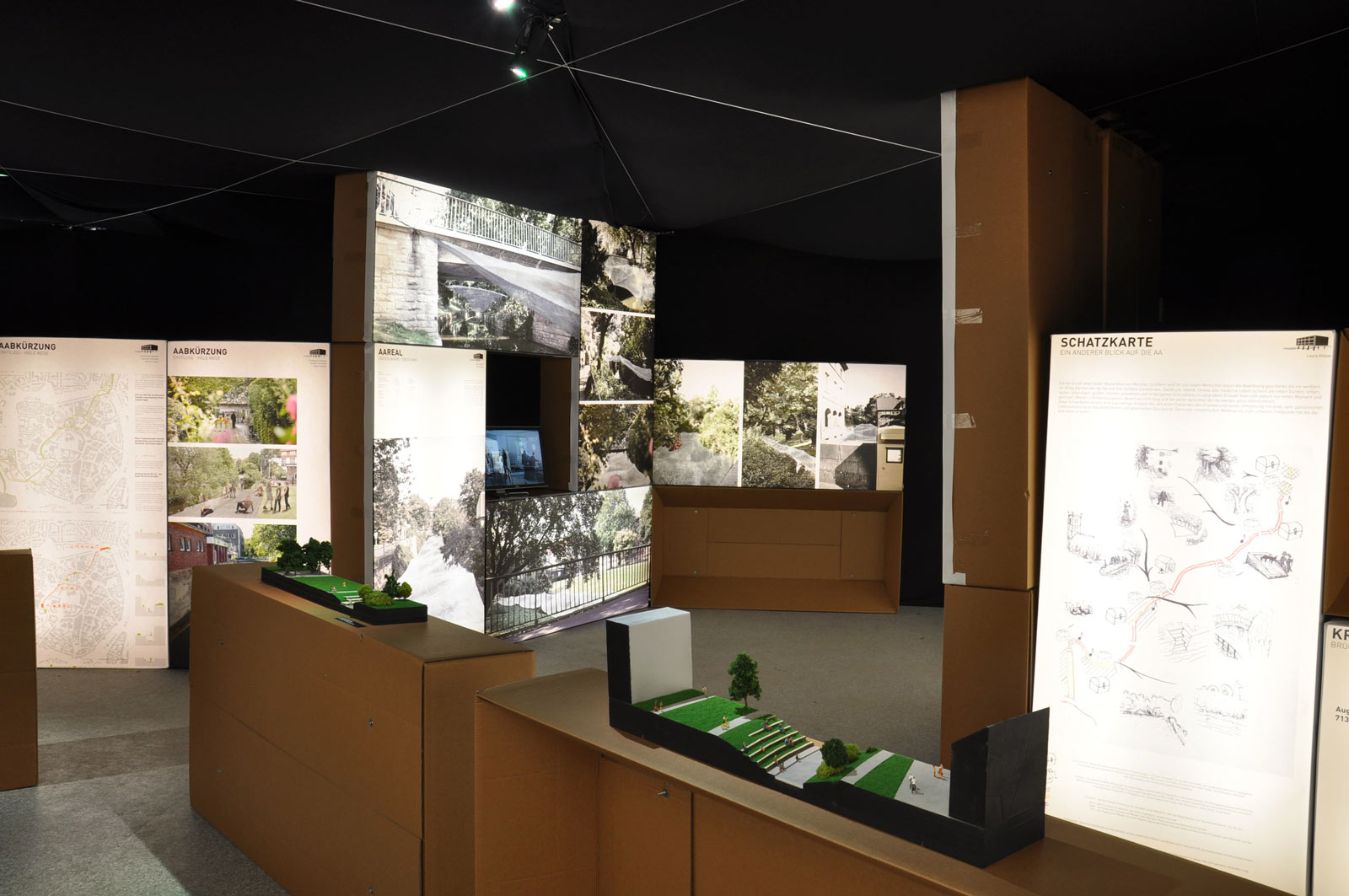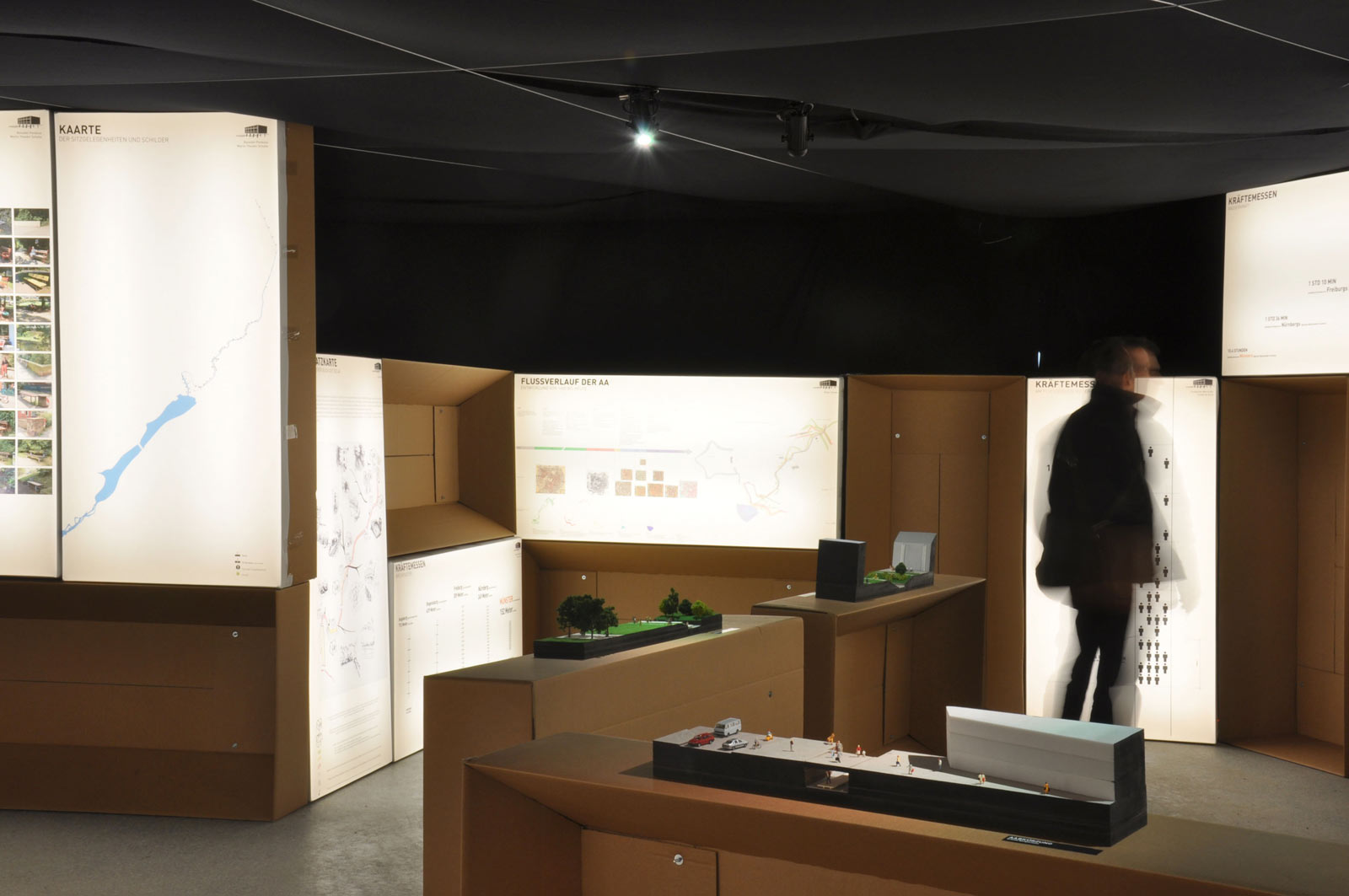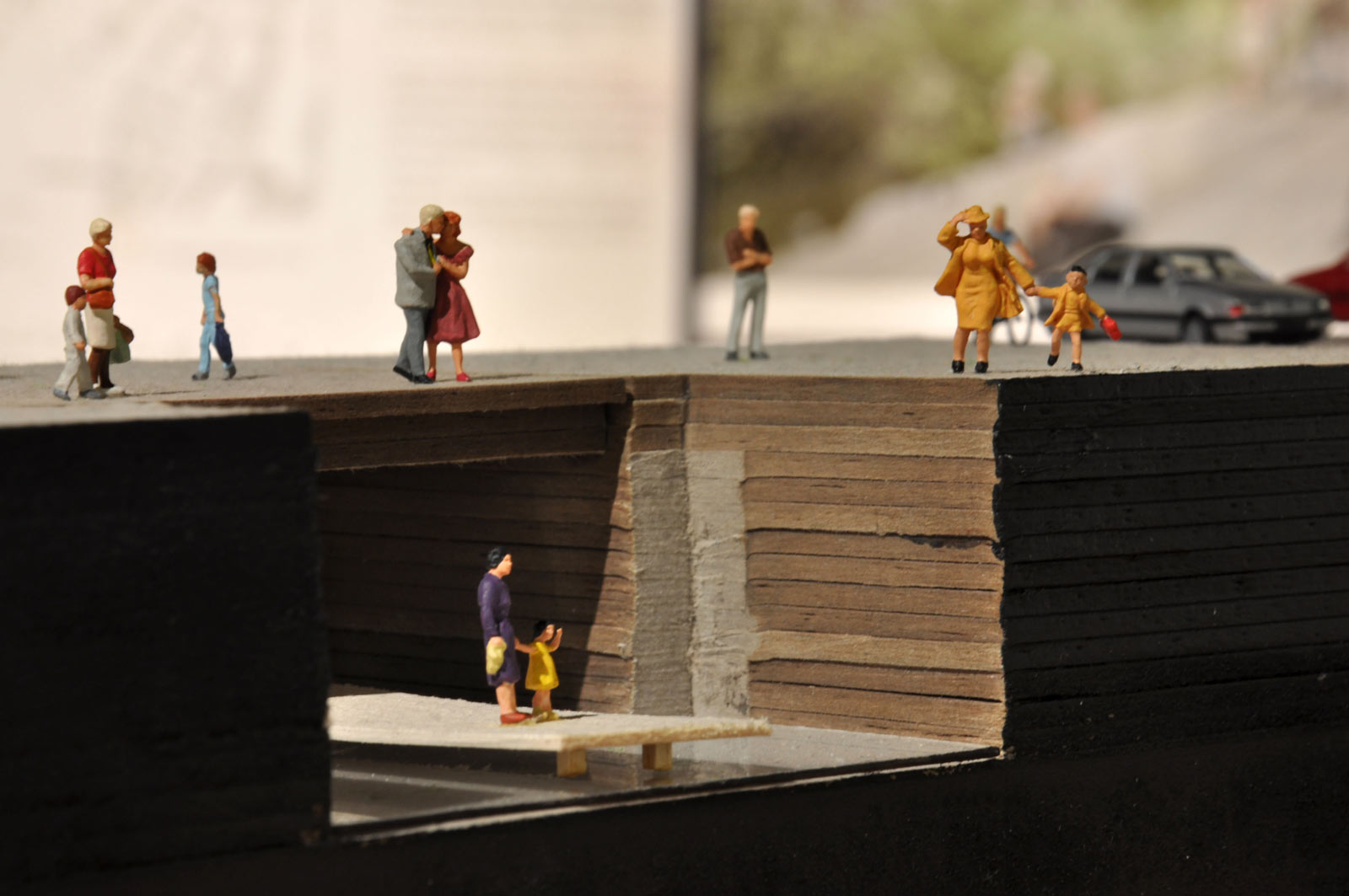 Department D6 Urban Design in cooperation with Münster Marketing
Prof. Joachim Schultz-Granberg in cooparation with Prof. Johannes Schilling
Exhibition Boxes: Johannes Schilling
Exhibits: Anna Schulte, Lisa Krueger, Can Altinsoy, Jonathan Dulisch, Julian Schwiddessen, Frederike Wernicke, Frederik Arns, Laura Klöser, Benedikt Pienkoss, Martin Schulte, Friederike Pogoda, Laureen Christen, Yannic Calvez, Malte Jansen
Exhibition team: Martin Dennemark, Hendrik Elshof, Patrick Pazdzior, Benedikt Wannemacher